Application to Amend Your Claim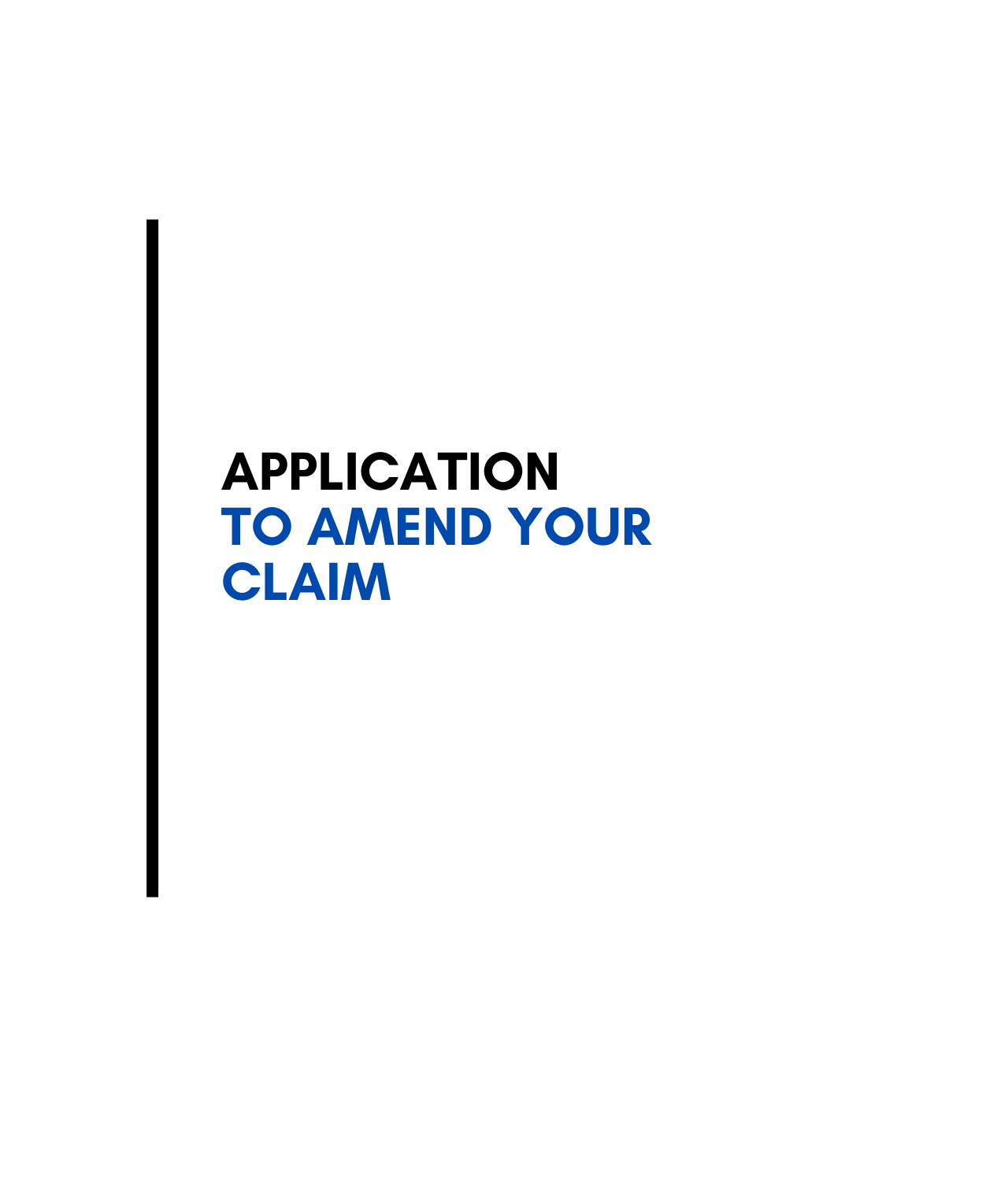 Application to Amend Your Claim
This template application to amend your claim, refers to correct legal rules and is framed to help you get a favourable response from the Employment Tribunal Judge.
See: Employment Tribunal Applications (Employment Tribunal Claim)
Content
If you have made a mistake in your ET1 claim, not added enough details or not made clear the types of claim you wanted to make, you can apply to the Employment Tribunal to amend your claim. You can avoid this by using the ET1 Builder. In using the amendment process, you are asking the Employment Tribunal to allow you to go back and change the contents of your ET1 claim form. The Employment Tribunal has rules about when an amendment will be allowed. These rules are covered in the template Application to amend your claim.
Related Products
---